Masonic Libraries are different but quite similar to public libraries. Our collections emphasize the history and philosophy of our fraternity. At our Grand Lodge Library here in Maine, we've also got LOTS more.
The classification system used to categorize books in your local library (most likely the Dewey Decimal System) does not provide the specificity needed for a meaningful differentiation of the many subjects within Freemasonry so in order to minimize the countless hours which might otherwise be spent in categorizing books using a Masonic-designed system AND to make things easier for you, the user, we've chosen to shelf books by using broad subject groupings. These are listed below and may expand along with our collection.
Ritual

Ciphers / Cyphers / Aides-mémoire

Anti-Masonry (About the subject of)
Anti-Masonic (Screeds, rants, and hatred of all kinds)
Anti-Masonry: RESPONSES
Knights Templar
Video & Audio
General
Fiction
Curiosities and "Good Stuff"
And don't miss our 'Free Books' section. We participate in the 'Book Crossing' program and welcome your taking part too!
We'll be growing this list as we grow our Library!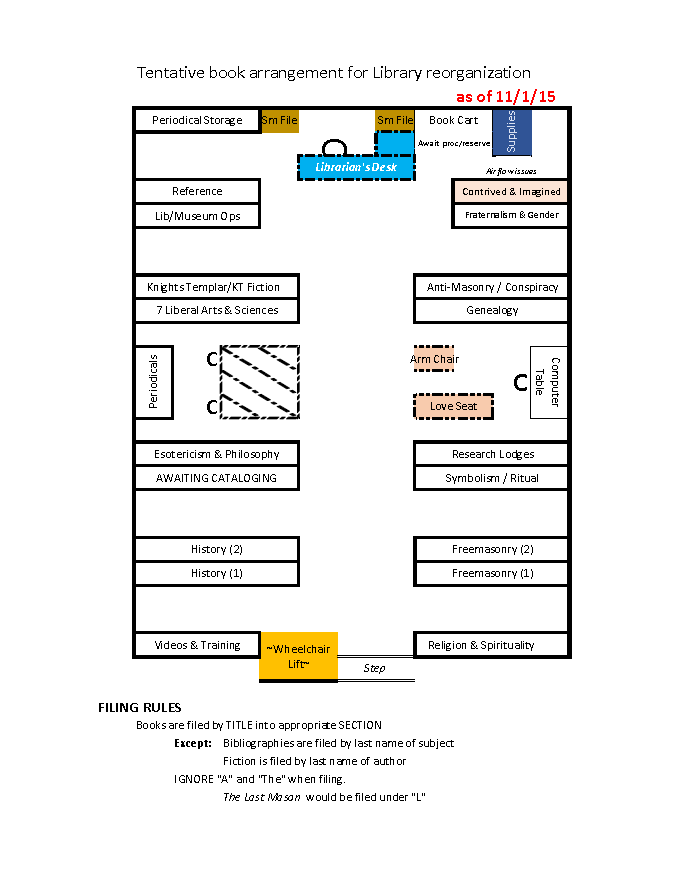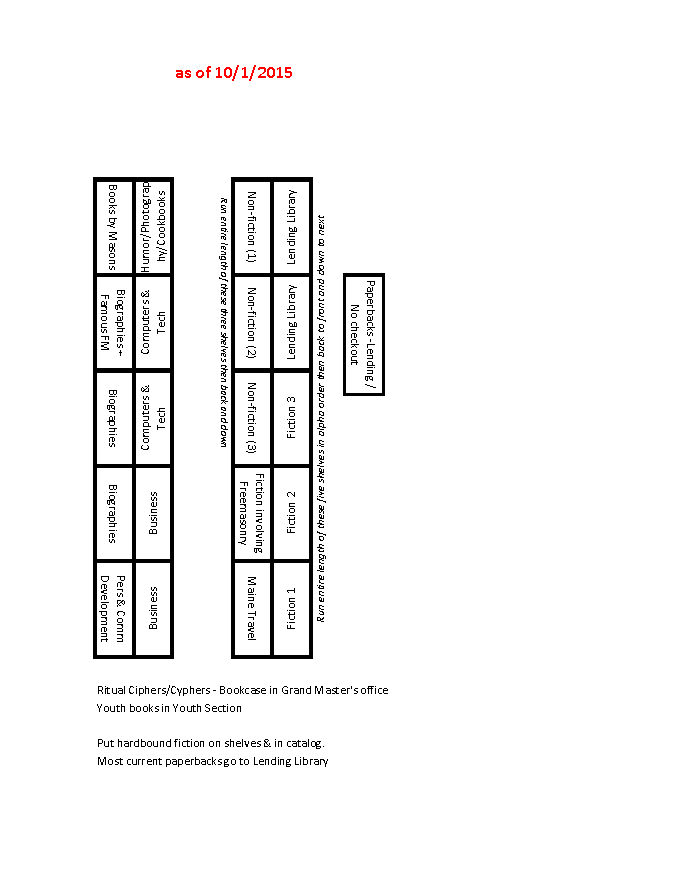 The Library of the Grand Lodge of Masons in Maine seeks to provide Masons, their friends and their communities with an opportunity for lifelong learning.
Through innovative initiatives, we strive to offer services which you will find meaningful.
Please let us know what we can do for YOU!
Our Library is funded and sustained through the generosity of the Maine Masonic Charitable Foundation, a 501(c)3 tax-exempt organization. We encourage you to help in this endeavor through the donation of books or funds in order to strengthen our goal of education for all.