We have a growing section of books, magazines, and other basic materials relating to the field of genealogy. Many of our annual additions are specifically selected to enhance this section. We encourage you to come in and browse It's not intimidating and our Grand Librarian can answer many questions for those first starting out. If your research needs are more advanced, we encourage you to visit the Bangor Public Library whose genealogical section (and personnel assigned there) are top-rate indeed.
Genealogists often become curious about Freemasonry because of a mention in a relative's obituary or from finding a Masonic emblem on a gravestone. Sometimes a family knows of the Masonic connection but for others, it's a bit of a surprise.
Finding a Masonic member in the family tree will often stimulate the genealogical inquirer to ask questions:
What is Masonry/Freemasonry and why did my relative join?
What information can Masonic records offer to help my genealogical research?
We'll attempt to answer both questions from a genealogical perspective:
Freemasonry is the world's oldest and largest fraternity. It has existed in its current form since 1717 and men of good character throughout the past 300 years have been attracted to it. Freemasonry does not solicit membership: your relative formed a positive opinion of the organization and petitioned for membership. He was investigated as to his morals and character and found at the time of his petition to be living a life consistent with the high purposes and aims of the organization. Hopefully he maintained that standard throughout the balance of his life.
Masonic records contain some information but it's usually of little help in genealogical research. Date and sometimes place of birth will appear on the application for membership and in most cases, the records of the local lodge (and perhaps of the Grand Lodge of that jurisdiction) will have a notation of date of death. If a person had been particularly active, their name might appear in lodge minutes but most likely, such reference would be of little interest in genealogical research unless one were writing a biography of the person. That a man was the Chairman of a Dinner-Dance committee or led a fund drive for some Masonic-related charity event is not the type of information that any but the most detailed genealogical researcher could appreciate.
Because each Grand Lodge is sovereign, there is no 'master repository' of data. We have no way of searching for any information kept by any of the hundreds of Grand Lodges throughout the world.
Further, Masonic records are not necessarily a primary source. In the 1700s and 1800s, individual lodges did not provide full membership information to the Grand Lodges of their respective states (for the US) or jurisdictions. Further, Grand Lodges are not staffed to handle the many inquiries that they receive. (Here in Maine, we do try to help as much as we can….) It might be useful to inquire with the particular lodge in which the member was affiliated but here again, the inquiry would go to a Lodge Secretary who is an unpaid volunteer, sometimes elderly but sometimes young with lots of family responsibilities (and in either case, rarely a genealogist), with little time or means for extensive research. As a result, such inquiries don't always receive a prompt response. Sometimes too, older records may be secured in a bank vault or they may have been destroyed by fire, water damage, or some other catastrophe. Because of this, information from Masonic sources will likely be slow in arriving and may be totally unavailable.
Inquiry made to the Grand Lodge in which the ancestor was a member may produce the name and address of the appropriate Lodge Secretary when such contact is being made from outside the area. If you're nearby the lodge in question, the Secretary's name can often be found on the lodge door or nearby.
You can find a list of many Grand Lodges worldwide along with links to their home pages here. These addresses and phone numbers may help BUT: What's very important to remember is that neither Masonic Lodges nor their Grand Lodges are in 'the business of' genealogical research. Such data as would be useful to genealogical researchers (marriage dates, maiden name of spouse, etc) are not types of data kept as a matter of course. As an example: my Masonic lodge had no record that my Grandfather was a Mason even though many members knew it when I joined. Now, as time has passed, so has that bit of information – unless I happen to mention it for some odd reason during a meeting when the Secretary might (but likely wouldn't) add that to the minutes of the meeting. (For example, it might say "Bro. King expressed a desire that all lodge members would take an active part in the upcoming building renovation campaign and noted that his Grandfather had been Chairman of such a Committee in his lodge in Masssachusetts some 50 years ago." but more likely it would be "Proposed that we start a building renovation committee.")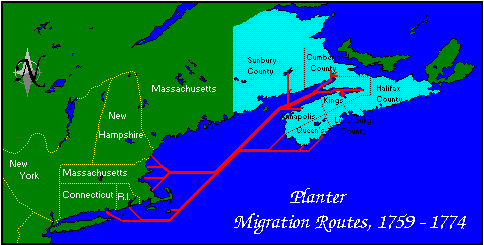 If the Lodge (or Grand Lodge) was willing to share the information on my petition, you could determine when and (usually) where I was born, my occupation and residence at the time, and – sometimes – a few other bits of innocuous information (how long I'd lived in the jurisdiction (although it might say "Has been a resident for over a year."), for example, and the names of those who'd sponsored me). While there is always the possibility of some 'little gem' emerging from such items (such as the name of another family member as a sponsor thereby indicating HIS membership in that lodge at that time – although not necessarily his residence there since once a person becomes a member, they may well move elsewhere), the search could be more effort in the long run than it's worth.
From this author's knowledge of genealogical work in tracing multiple family lines to his well-documented Mayflower lineage, as well as understanding the record-keeping of several Grand Lodges from personal interaction, we might suggest that time and energy could be better spent pursuing other avenues except in the case of a very solid 'brick wall'. It's hard not to sound too pessimistic here because we've learned from experience that some of those walls can be broken down from information found in the most unexpected places but we think that information which might be within the Masonic institution would likely be much more readily available elsewhere. (And being a descendant of Stephen Hopkins creates a great many problems once you try to track back beyond that leaky ship he got here on as a paying passenger, not a Pilgrim!) Of course, a quick view of our membership PDF files could be done in your PJs in the wee hours of the morning when libraries aren't open so….
We'd also mention that we sometimes get inquiries from those whose ancestor is claimed to be a "33rd Degree Mason" or a "Grand Master". These are very rare and distinct honors within the fraternity and generally, the person was, rather, a member of the Scottish Rite bodies having attained the 32nd Degree or a Master of their local lodge. These things were both important to the person and their becoming Master of a lodge shows that their brethren had great faith in his leadership and management abilities.
In short, Freemasonry does not compile genealogies in any way nor does it encourage such activity as does, for example, the Church of Jesus Christ of Latter Day Saints (the Mormons).
We hope that this brief summary is helpful.
September, 2014. Adapted from the personal website of our Grand Librarian, Ed King at www.masonicinfo.com/genealogy.htm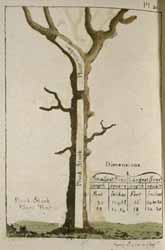 The original files of the members of the Grand Lodge of Maine from 1820 to 1995 are digitized and online.
Massachusetts, from which the Grand Lodge of Maine was derived, is the THIRD OLDEST Grand Lodge in the world, formed in 1733. Their membership records from then through 1990 can be found online by clicking HERE – although, unfortunately, you must be a member to actually see the card!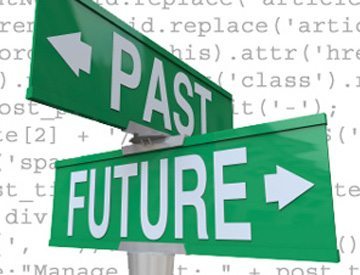 The Grand Lodge of Masons in Maine has digitized the 3×5 member file cards created for the membership from 1820 through 1995. CLICK HERE to view them.Regrettably, the information on these cards was often sparse and was usually only current at the time the member joined. Family were almost never mentioned as such things were not asked of the candidate.
That notwithstanding, these cards just might be able to provide a clue if you're up against a brick wall.
Good luck! – and shout if we can answer any questions about this.