William Layman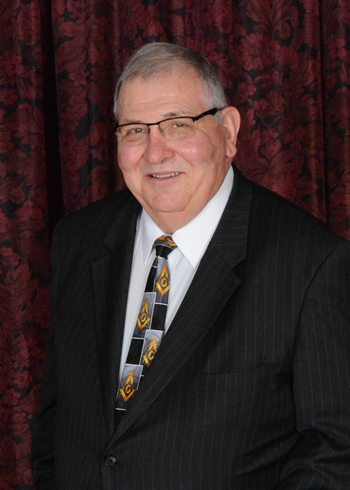 Bill was raised a Master Mason in Tuscan Lodge #106 in Addison, Maine in April of 1996. He progressed through the chairs and served as Worshipful Master of that Lodge in 1995-1996. After moving to Central Maine, he affiliated with Monmouth Lodge #110 and once again progressed to the East and served as Worshipful Master in 2008.
In 2009 he was appointed to be District Education Representative for the 11th Masonic district and in 2013 he was appointed District Deputy Grand Master of that district. In 2014, MW David Walker appointed him to be Grand Marshal in which capacity he served for two years. He has also served as a Masonic Ambassador, a member of the committee on arrangements, and as District Ritual Instructor for the 11th District.
An active member of the community, Bill has served as a selectman, planning board member, coach of youth sports, scout leader, hospice volunteer, and Meals on Wheels driver. He also served our Country in the United States Air Force from 1966-1970.